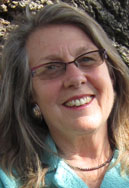 kathy flament | senior moderator/analyst
Kathy is a qualitative advocate and practitioner with Customer Lifecycle, LLC. She is a well-recognized expert in qualitative data collection, disruptive thinking, and research design. She has held leadership positions with the NAHB Research Center and Flament Associates, LLC. She holds an MBA in marketing research from Northeastern University and a BA in foreign languages from Barat College. Kathy also holds certificates from the Burke Institute in Advanced Moderating. With over 25 years of experience in conducting qualitative research and analysis, Kathy has successfully assisted well over 100 clients in understanding their customers thinking and behavior, both in-person and online. Many times, Kathy's work kicks off a project with an exploration of topics that are subsequently measured using quantitative tools.
Kathy consults with clients on research designs and analyses that make products and services more meaningful. She focuses on ensuring customer loyalty all along the lifecycle by uncovering customers' awareness, needs and aspirations for now and for the future. In addition, she assists clients in new product development, ad concepts, and messaging.
Kathy has assisted small-and medium-sized businesses as well as global, Fortune 100 companies. Kathy's experience includes B2B and B2C clients and spans the industry verticals of energy, financial services, pharmaceuticals, medical devices, public outreach and advocacy, residential construction, and heavy manufacturing. Kathy brings agility in pulling solutions from one industry to another and creative thinking to generate wide ranges of solutions.
Kathy has been a guest lecturer at Boston University, a speaker at the New England chapter of the Marketing Research Association and the International Builders' Show. Kathy has also been invited to participate in the Massachusetts Institute of Technology's Enterprise Forum. Kathy facilitated meetings of boards of directors for the Steel Framing Alliance and annual members' meetings of the Custom Electronic Design and Installation Association.
Kathy enjoys traveling and has been to Europe, North Africa and South America for business and leisure. Kathy is fluent in French and is conversational in Spanish. In her spare time, Kathy has become an emerging artist in abstract art and paints under the name Paint Toss. Kathy believes this creative outlet keeps her intuition honed that can be leveraged for insights into customers' behavior.