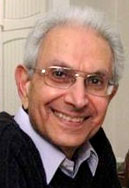 farrokh suntook | senior consultant, emea
Farrokh's work is designed to help clients gain the competitive edge necessary to maintain and grow a profitable business, through a better understanding of their markets and their standing within those markets.
This is achieved by helping clients interpret market information through the application of creative and analytical approaches which provide powerful insights uncovering what lies behind the surface response of stakeholders. He can also offer clients the tools for developing marketing self-assessment health checks based on a checklist of relevant questions which reveal knowledge gaps and the action necessary to fill those gaps.
Past clients have operated in a range of sectors and have included such blue chip organisations as Allianz, BP/Castrol, Dow Chemical, Dow Corning, DuPont, Johnson Matthey, Orange, Reuters, UBS, and Valvoline.
Farrokh is an accomplished speaker and has presented at various in-house seminars/courses for clients and academia as well as at public conferences/seminars such as those organized by ESOMAR, the European Chemical Marketing and Strategy Association, IIR, IQPC, and the Strategic Planning Society. He is a Fellow and Course Director at the Chartered Institute of Marketing.
Farrokh holds a BSc (Econ) degree from the London School of Economics and an MBA from Columbia University in New York. He is the author of a book published by Wiley, The Stakeholder Balance Sheet: Profiting from Really Understanding Your Market.