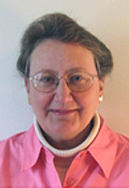 deborah macmillan, phd | senior research director
Deborah brings advanced training in experimental and cognitive psychology and in research methodology to the solution of business problems as well as broad and varied experience in marketing research.
With more than two decades' experience as a researcher, she has conducted both qualitative and quantitative studies for a wide range of clients across a number of different industries including healthcare, pharmaceuticals, and animal health and the related part of agribusiness.
She was a senior researcher at Harris Interactive for thirteen years, both in Customer Loyalty and also in Healthcare. She also held senior positions at Mathematica Policy Research and RL Associates, owned an independent marketing research and consulting practice, and served as a faculty member in Psychology at Sarah Lawrence College.
Deborah earned a Ph.D. in Psychology at the University of Pennsylvania and a B.A. in Philosophy and Quantitative Methods in the Social Sciences from Stanford University.