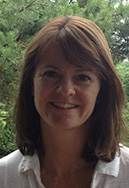 christyne dzwierzynski | senior moderator/strategist
Christyne has 30 years of experience uncovering customer insights and translating those insights into actionable business results. She spent 18 years at Unilever working on both the hair care and deodorants businesses. During her time at Unilever she helped launch several successful brands including Axe and Dove Deodorant, as well as extending the growth on already huge brands, such as Suave.
Prior to that, she spent 5 years at Quaker Oats working on a variety of cereal brands, Rice-A-Roni and Gatorade. She also spent several years developing and delivering training programs for both entry level and experienced marketers across a variety of topics.
Christyne's insight experience includes both qualitative and quantitative work in the more traditional brand development area, as well as in the creating and understanding of cross-media marketing efforts and shopper insights.
Christyne has moderated for companies such as Unilever, Serta, Simmons Beautyrest, Johnson Controls, and Farley's and Sathers. The types of research have included concept and product development, brand equity, packaging, advertising / communication and new market development.
Christyne is a strategic thinker with client-side perspective who knows how to dig through the details to get to the big picture and provide actionable recommendations.
Christyne earned a M.M. from Northwestern University's Kellogg Graduate School of Management, with a concentration in Marketing and International Business. She also holds a B.S. degree in Marketing from Miami University (Ohio).