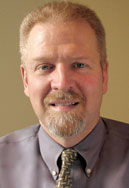 brant wilson, phd | senior qualitative director
WARNING!!!
Brant Wilson's identity is being fraudulently used in a mystery shopping scam. Click the following link for more information:
Brant is a recognized expert at marketing research and analysis. He was formerly Director of Business Planning at Compaq Computer Corporation where he pioneered several strategic technology-based research initiatives that drove faster, more efficient marketing decisions. These included electronic product registration, web-based surveys, online focus groups and electronic training assessments using both qualitative and quantitative methods. He has over 25 years of experience as a focus group moderator, including face-to-face, live online focus groups (OLFG) and online bulletin board group (BBFG) formats.
Brant has a strong background and experience in IT and technology marketing, including branding and positioning, distribution, advertising, decision process formulation, customer profiling and segmentation, ethnographic analysis and usage studies. He has experience in a variety of IT-related topics and content, working with global IT market leaders as well as smaller ventures. Brant also managed the marketing research function at Compaq for ten years and has extensive detailed knowledge of the computer, software and services markets.
Prior to working at Compaq, Brant held senior positions with McCann-Erickson Advertising and Anheuser-Busch, Inc. the world's leading brewer. Brant received a B.S. from the University of Richmond, a Masters at Texas A&M University, and a Ph.D. from Washington University in St. Louis.